katerina vati - MSc.Health Psychologist
My Services
One session a week to learn how to manage your work-related stress and get back to work.
The impossibility of physical presence, whenever it actually exists, gives birth to a different approach to modern psychotherapy. The sessions with the psychologist, then, are carried out using various video conferencing tools.
Our online meeting can be done using various applications, such as  Zoom and Skype.
Couples, families and groups of people can be supported through the same tools, even if they are in different locations.
Absence of physical presence gives birth to a different approach to modern psychotherapy. You may be surprised at how safe and familiar this online environment can be for you. All you have to do is try it.
I use a variety of treatment strategies, adapting the treatment to your unique complex needs. I offer my services as a psychologist to individuals as well as to couples, families and groups.
My treatment site is located in Kalloni, on the beautiful island of Lesvos. I created a space with the intention of offering a sense of security and tranquility, while promoting well-being and health. A friendly environment to externalize your problems and lighten your soul.
There is the possibility of performing therapeutic sessions in various places in nature, such as by the sea, in the forest or using walking routes.
The provision of my services is carried out in compliance with all precautions related to protection against Covid-19.
Individual or Group Sessions
The seminars are offered to companies and organizations both live and online. Their design is based on your needs and the theme you choose so that it meets your goals.
What you need to do is tell me about the seminar topic and the desired goals you want to gain from it. Its organization will be appropriately designed to meet your needs and required goals.
Finally, there is the possibility to get my support, for the creation and collection of a Database where all the necessary data will be collected from your seminar.
For a therapist or professional who wants to start their own treatment team or any other type of team in a small, medium or large size, I offer my guidance in designing, creating and executing the appropriate requirements for creating a team and its operation successfully.
Having the right guidance is an exciting journey to discover the person you always wanted to be. Personal growth and development comes through simple steps that I will help you with. One by one we will overcome the obstacles that do not allow you to evolve at the present moment. I will help you identify and create goals and a vision in personal and professional matters.
Each of us is unique. As a psychologist and life counselor, I am flexible in the approach I will use to support you. Through techniques that are based on the best version of yourself, I will motivate you, inspire you and help you. We can focus on prioritizing yourself, drive the fog out of your way, find your goals and succeed.
Remember, on this unique path that we will walk, I will not be in front of you. We will be together and our every step will be a treasure.
The sessions are personal and are done live, or online. Send me a message to get started. 
People say I am easily approachable and I do feel this way, so don't hold back if you see that you are overthinking and going in circles about contacting me or another professional. Just try it out, what do you have to lose? On the contrary, there might be a lot you will gain. I hope the moment is right for you to take a small step forward that will lead to bigger steps leaping forward to your best. 
Είναι χαρά μου να συνεργάζομαι με άλλους ψυχολόγους αλλά και γενικότερα με ανθρώπους που επιθυμούν την συνένωση ιδεών και υλοποίηση έργων με στόχο την ευεξία. 
Μην διστάσετε να επικοινωνήσετε μαζί μου με κάποια σας ιδέα, θέμα προς συζήτηση και γενικά ότι αφορά τον χώρο της θεραπείας του ανθρώπου ως προς την εξέλιξη και βελτίωση μας.
Collaboration with other Professionals
katerina vati - MSc.Health Psychologist
I offer therapeutic sessions that can take many forms depending on your needs.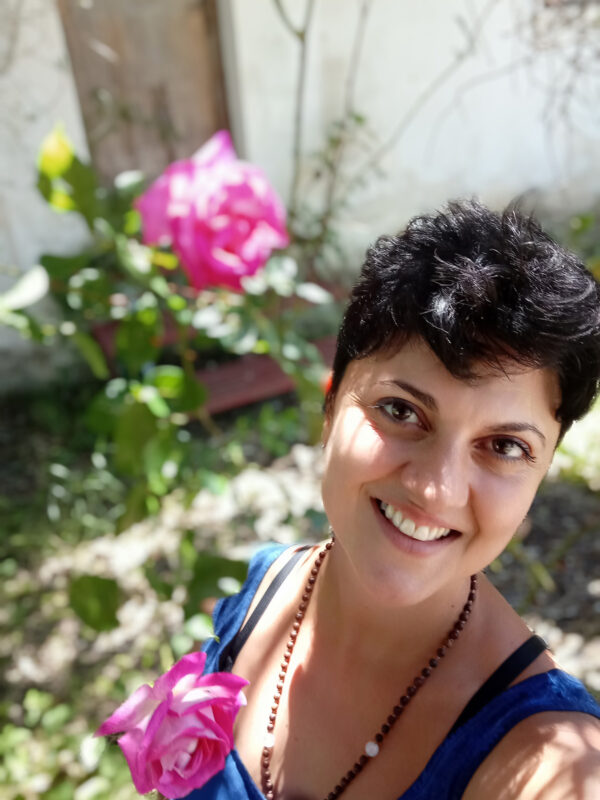 Let me give you some examples:
One session per week to cover your Work-Related Anxiety and get you back to work.


Therapeutic support, collaborating with colleagues (such as a psychiatrist, neurologist, physician), on how to reinforce, reduce or replace your medicinal treatment with healthy routines to improve your mental health.


One session bi-weekly to better manage your Parenting Skills and Relationship Difficulties.


One session per month for Motivation and Life coaching.


A cycle of 4-sessions on basic breathing and relaxing techniques to Empty Your Mind and get a better Sleep.


A cycle of 8-sessions focusing on Mindfulness Stress-Reduction.


A cycle of 12-sessions to help you accept and work with your Chronic Illness.
Short-term therapy to support Panic Attacks, Agoraphobia,Generalized Anxiety & Health Anxiety Disorder.


Therapy in collaboration with a Dietician if needed, to offer support for Eating Disorders.


Long-term therapy to support with Trauma relates to all forms of violence and Grief.